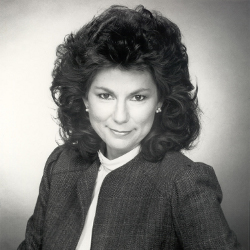 In 1969 at the age of 25, Pat Lynch, having already served as the Press Secretary for a U.S. Senator and Congressman, founded her first advertising agency in Atlanta, Georgia. Ms. Lynch was the first woman to begin an advertising agency single-handedly in the South. By 1977, she had been listed twice in The World's Who's Who of Women and most recently in the International Who's Who and Strathmore's Who's Who.
In 1996, she began Women's Online Media and Education Network (W.O.M.E.N.) which produces WomensRadio, in order to "give women a greater voice!" WomensRadio, a converging medium, had its beginning on the Web as a rich, content Website for women leaders. In 2001, her company also began WomensCalendar. Today it is the largest databank of women's events in the world, #1 in all the major search engines and reaching hundreds of thousands of women leaders each week.  In 2005, the company introduced a new audio production tool for the Web, AudioAcrobat®, that is now the state-of-the-art, audio and video production, streaming and Podcasting Web-based media tool. This service helps everyone to have audio and/or video streaming in their emails and on their Websites. It is the tool of choice for hundreds of broadcasting professionals who want to have their long-form programs included.  W.O.M.E.N. and all of its entities are also WBENC-Certified.
During her years as the founder and CEO of her own advertising marketing company in Atlanta, she and her agency gained a reputation for introducing media, particularly radio and television, to industries which had never considered them to deliver their advertising messages. One such industry was residential real estate (including both rentals and sales).
She has also works tirelessly for several local and national not-for-profits, largely in the area of publicity and/or fund-raising.  She is a frequent speaker on the value of opening the media to women's voices and creating new communication bridges to the future. To inquire about having her as a speaker for your event, please call (888) 658-4635.