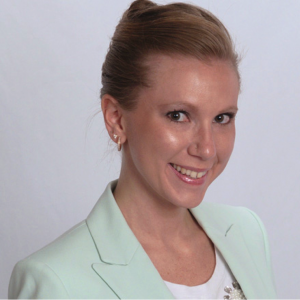 Kat Barrett is the Human Resources Business Partner at Women's Online Media and Education Network (W.O.M.E.N.), including WomensRadio, WomensCalendar and AudioAcrobat®.
Kat works with W.O.M.E.N.'s highly skilled team to align business objectives with employees and management. She consults daily with management on human resource-related issues. Kat also assesses and anticipates HR-related needs and communicates those needs proactively with management. She maintains a deep understanding of all business functions, operations, as well as financial position in order to facilitate company growth, maintain a positive work culture and knowledge of competition. Kat also manages all employee relations, records, recruitment, assessment and training.
Prior to working with W.O.M.E.N., Kat spent nearly four years arranging virtual and in-person trainings for thousands of businesses and organization and their employees so they could comply with various state and federal laws, including sexual harassment training, codes of conduct training, interviewing / hiring / assessment / termination training and more.
Kat graduated with High Distinction from the University of California, Berkeley, earning a Bachelor of Arts in Mass Communications.  She is currently working towards obtaining her PHR.